To answer the worldwide invitation from The Church of Jesus Christ of Latter-day Saints to "Light the World with Love," members and missionaries of the Church in Hong Kong shared the gospel and Christmas spirit through music. This was done on four consecutive Saturdays in December at the Church chapels in Kowloon Tong, Hung Shui Kiu, Wanchai and Tsing Yi.
Many Church members brought their family and friends to the gospel concerts as the missionary choir showcased their musical talent with their voice and instrument. They also impressed the audience with an a cappella performance.
"The music was beautiful and powerful, and so was the message that came with it," said Wong On-Hing, a visitor who was touched by what he heard and saw. "I'm glad that I came."
Sister Emma Solace Bills from Cleveland, Ohio, one of the newer missionaries that sang in the choir, shared her special experience for helping others desire to learn of Jesus Christ through singing.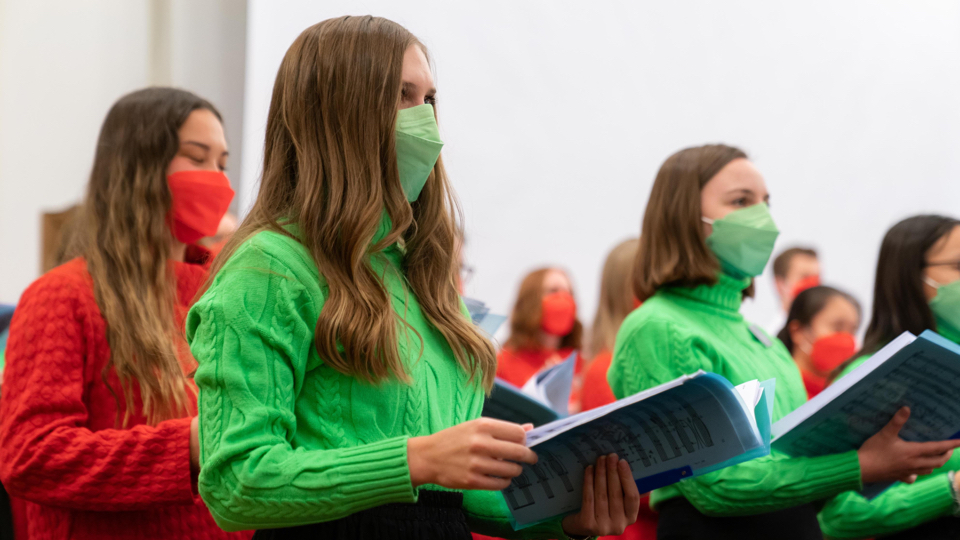 "I'm normally a shyer person, and even English conversations can be stressful for me," she said. "As a missionary, part of my purpose is to talk to everyone I can, and adding in the difficulty of speaking Cantonese, the last few months have been challenging."
"I loved having the opportunity to help others feel God's love through singing," she continued. "While I may be a shy speaker, I am not a shy singer. I know music is a powerful way to share [God's] spirit and make connections with other people. It was a refreshing experience for me. I felt great love and peace when I sang with the choir, and I hope the audience could feel it as well."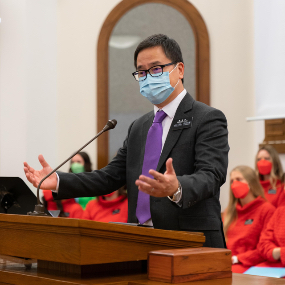 President Angus Chan, the mission president of the China Hong Kong Mission, convened the choir with the purpose to light the community with some positive energy during the pandemic.
"Regardless of our trials and challenges in life, it is important for us to have God's love in our hearts," he said.
For more information about the Church and its messages, please visit ComeUntoChrist.org/hk