The increasing visibility of women leadership in The Church of Jesus Christ of Latter-day Saints is reflected in a new calling – Area Organization Advisers – which was approved by the First Presidency earlier this year, to be implemented in the international areas. Eight sisters were recently called to be the first Area Organization Advisers for the Asia Area.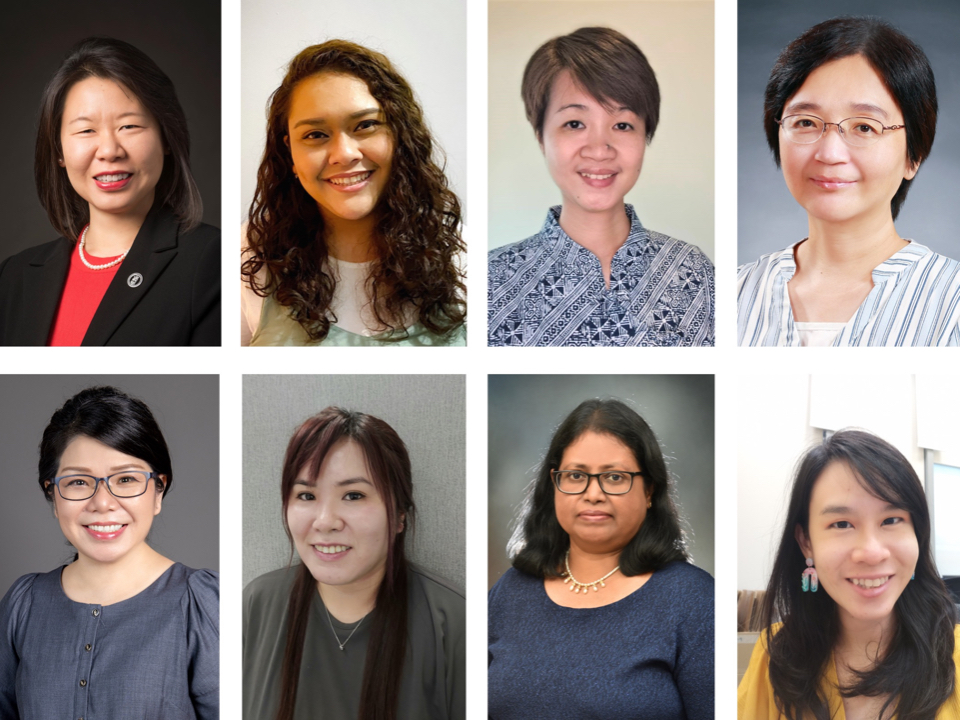 These sisters are:
Claire Lim from the Cheras Branch, Kuala Lumpur, Malaysia. Sister Lim received her bachelor's and master's degrees in social work and now works as an executive assistant. Prior to this new calling, she has served as the Relief Society and Primary president in her branch and a counsellor in the district Primary presidency.
Diandra Pratita Dewi Mongan from the Bogor 1st Ward, Jakarta, Indonesia. Sister Mongan is a recent graduate from BYU-Hawaii with a major in communication, media, and cultural studies. She is now working as a career specialist. At the time of her call, she was the stake Young Single Adult coordinator and ward Relief Society teacher.
Jitvadee Lattisophonkul from the Sirnakarin Ward, Bangkok, Thailand. Sister Lattisophonkul graduated in political science from Ramkhamhaeng University and has two daughters. Before becoming a full-time mother, she was a flight attendant for Thai Airways International. Sister Lattisophonkul has served in different capacities for the Primary at both the branch and district levels.
Hui-Ching Emily Wu from the Shilin Ward, Taipei, Taiwan. Sister Wu graduated with a bachelor's degree in graphic design from BYU and is a mother of four children. She has had many opportunities to serve in the Church. Her previous callings included stake Young Women president and ward Relief Society president. She is now the seminary teacher in her ward and a senior service missionary for the Taiwan Taipei Mission.
Sarah Shu-Hwei Wu from the Niaosong Ward, Kaohsiung, Taiwan. Sister Wu has five children and two grandchildren. She teaches English and is a translator for the Church. She has been the president in Relief Society and Young Women in her stake, and taught in Sunday School, Seminary, and Institute.
Oi-Yan Agnes Ng from the West Point Ward in Hong Kong. Sister Ng graduated from BYU-Hawaii, with degrees in accounting and business management. She is an administrative assistant in the Special Project Department for the Church. Prior to receiving this new calling, she has served as a stake Young Women president, stake Young Women camp specialist and ward choir director.
Prema Nixon from the Ramamurthy Nagar Ward in Bengaluru, India. Sister Nixon received her degree in economics and now works as a business management analyst. She has two sons and has served in multiple callings in Relief Society, Primary, Young Women and Sunday School. At the time of her call, she was serving as the stake Relief Society president and ward Institute teacher.
Keshia Lai is from the Sembawang Ward in Singapore. She graduated from BYU in history and earned her Ph.D. in American and women's history from The Ohio State University. Sister Lai is now working as a policy administrator and manager at the National University of Singapore. Besides her new calling as the Area Organization Adviser, she is also her ward's Young Women president.
"We are grateful for these wonderful sisters," said Asia Area President David P. Homer. "Their experience and service in the Church will help them mentor, instruct and bless many, including the local leaders of Relief Society, Young Women and Primary."
For more details regarding Area Organization Advisers, click here.