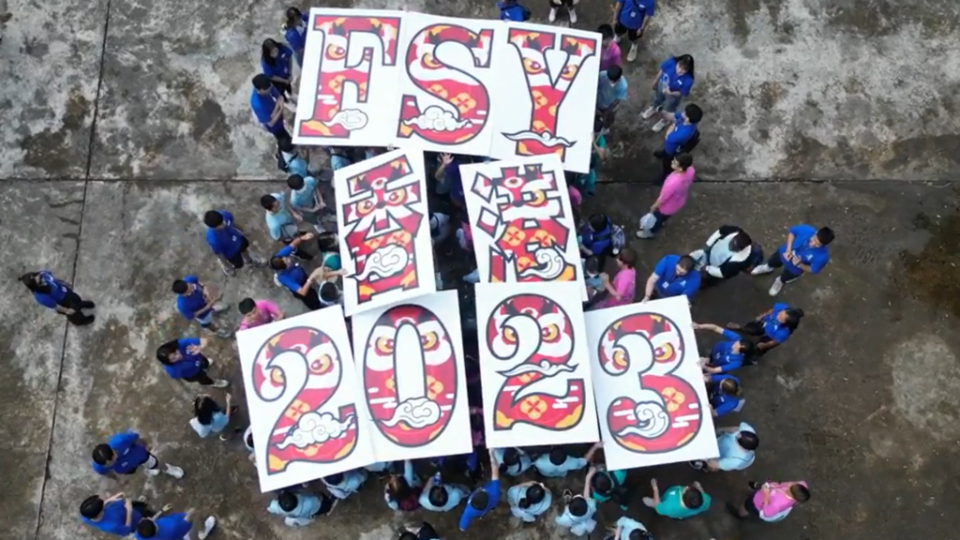 The 2023 "For the Strength of Youth" (FSY) for Hong Kong was held August 7 through 12 in Sai Kung. Close to 140 members and friends of The Church of Jesus Christ of Latter-day Saints ages 14-18 joined in the six-day conference at Po Leung Kuk Pak Tam Chung Holiday Camp.
The FSY program is designed in the same manner across the worldwide Church. It includes devotionals, classes and activities with aims to help strengthen the youth's faith in Jesus Christ and help them grow spiritually, socially, physically, and intellectually as a group and as an individual. Many past participants considered FSY as one of the most impactful experiences in their young life, as it helped shape them to be people of character. Leaders also found it to be one of the most effective tools to train future leadership for Church and society.
The program, in its third round for Hong Kong, attracted repeat participants as well as first timers. Many expressed eagerness and excitement about spending time together with those who believe and live their same standards. With a theme taken from Philippians 4:13, "I can do all things through Christ," a major emphasis during the week was on opportunities for the youth to draw closer to Him. Other areas of focus included scripture study, spirituality, music, testimonies, social skills, dating tips, recreation, family history and mission preparation.  
Elder Alan Cheung of the Seventy set forth the goals of FSY in simple terms. "Our first goal is always to strengthen the testimony of each youth.  Second, we want to help them to get to know each other, so they can build a system of strong support." He quoted an African proverb, "If you want to go fast, go alone, if you want to go far, go together."  Third, we also want them to understand that "they can do all things through Christ."
All Church youth in Hong Kong were invited, and there was no cost to participate. The youth attendees were assisted by 50 leaders. Each group was led by Young Single Adult (YSA) counselors. Because some of the teens were fluent only in English, translation from Cantonese was provided.
With COVID precautions lifted, the youth were able to share and socialize freely with each other face to face. Sister Charlene Christensen, a senior missionary who serves in a local Young Women presidency, noted this was a particularly important FSY for Hong Kong because her girls lost many friends when their families moved away.
Youth Impressions
All youth interviewed were grateful for the chance to attend, would recommend the experience to others, and felt spiritually strengthened. They also plan on keeping in contact with each other for support when they encounter challenges in school, work and social life.
Eighteen-year-old Tristan Wong, here for his third time, unselfishly reported that the most important lesson he learned is the importance of taking care of younger teammates. "I would like to be a counselor myself someday, which I know would be a great experience," he beamed.
For Brendan Lau, also 18, the instruction on how to share the gospel was his most important lesson, as he plans to follow his brother's example by serving a full-time mission.  Brendan was interested in dating and will remember the advice about dating those with our same standards so he can marry in the temple. Brendan said: "I will remember and use in my later adult life the good teachings on family relationship improvement, ways to get along with others and how to communicate better."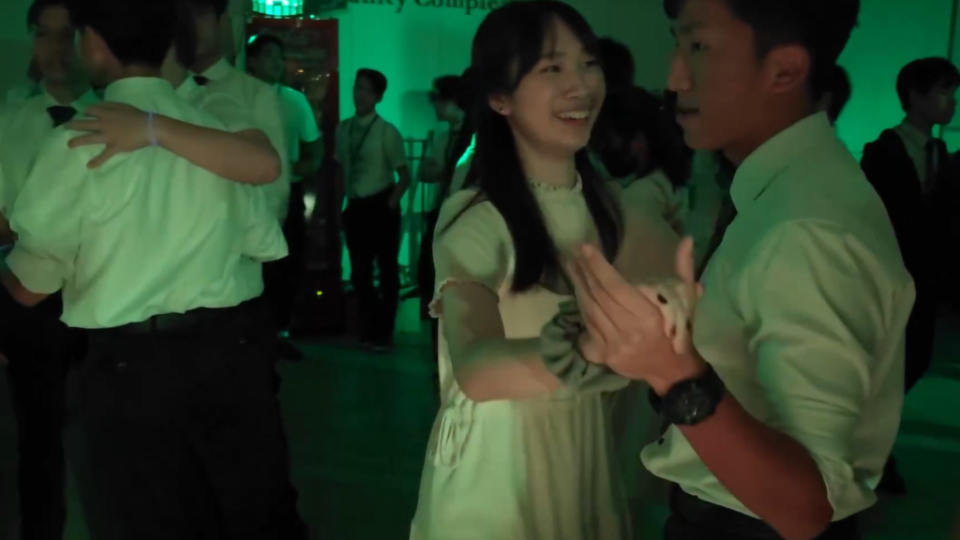 First-time attendee Sam Tse, age 14, was very grateful for the chance to associate with other teen members who believe the same as he does because he has no youth in his branch. "We'll keep in contact for sure after we go home," he smiled. As a music lover, he really enjoyed singing with the choir for the spiritual music and testimony program.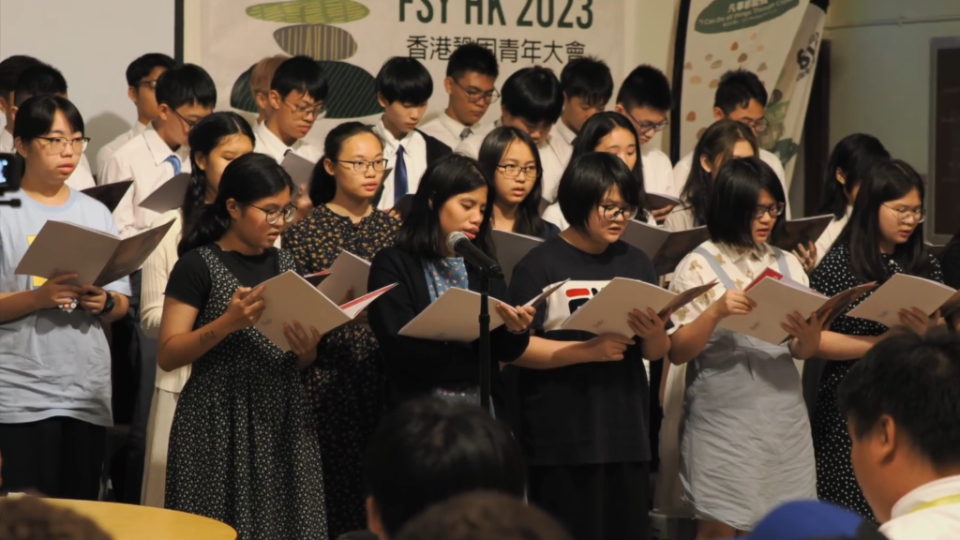 Emma Au, age 17, was touched by the class which taught how Jesus sacrificed himself for us and that he would do it all again. She was surprised to see how quickly her team got along.  "I'm really, really grateful for the opportunity and the experience," Emma concluded. "It has been a life changing experience for me, and I know, for others."
Sixteen-year-old Nomah Makunga of Vietnam said, "I especially loved the moments when I connected with other youth," Nomah continued. "That is my very favorite part of FSY, being with a large group of people where you don't have to justify yourself. It's so relaxing and peaceful and takes away the stress of not having to explain what you believe."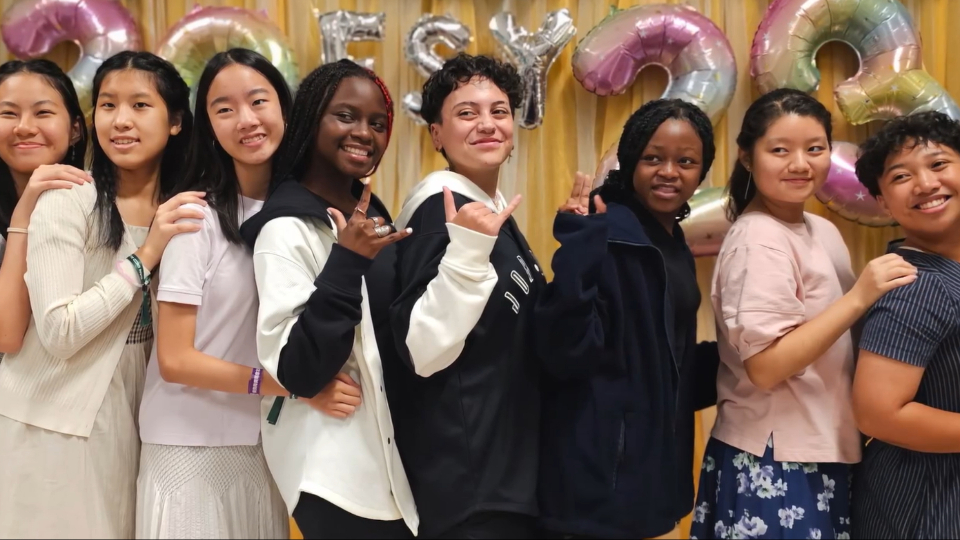 Nomah expanded on the reason for her intentions to keep connected, "We understand that there is strength in numbers. We are an Army. My mother's favorite scripture story is about the stripling warriors of Helman. It brings me such strength to know that wherever I go, I'll have my army with me."
Young Single Adult (YSA) Leaders
The 21-30-year-old YSA counselors, usually returned missionaries, are the backbone of the FSY program. They are responsible for their assigned youth both day and night. "As the Area Presidency make their choices, they do not so lightly," according to Sister LaWynn Brown, who with her husband, Elder Jeffrey Brown, serve as the Asia Area FSY leaders. "They know the mothers of the youth are going to trust these counselors with their children." She continued, "One thing is for certain, the YSAs always lead with love."
Sister Brown added, "Emotional resilience is also something we see in them, as these counselors have learned to balance competing time challenges in their own lives." She recognized that the YSAs can model this critical skill for the youth.  "The ability to balance is especially important in Hong Kong, as kids are slammed with so many demands on their time."
None of the YSAs were paid for their service as counselors. "The only reward they receive is the sense of satisfaction that they know they are making a tremendous difference in the lives of the youth, and realizing they are serving Heavenly Father," concluded Sister Brown. 
Talking about the importance of the YSAs to the Church in coming days, Elder Cheung remarked, "They play a very significant role, as they serve to strengthen testimonies of the youth. Each of them understands that they are to teach the youth how to become strong, valiant servants of the Lord. As current leaders, we also recognize that the YSAs will be our future leaders."
Bethel Yuen, age 25, was given prepared lessons at FSY but also prayed and studied the scripture prompts on his own to know how best to present the information to his group. He felt he learned to really love the youth and believes: "The experience of serving as a YSA counselor will definitely help me be a better church leader as I work with them. It will also help me to solve life's problems." 
Amelia Chen, age 28, is an experienced counselor, having served in 2017 and 2021.   She has seen firsthand that FSY can help the youth improve. One of her former group members who was less active at the time she attended is now serving as a temple worker. Amelia's goal is to figure out how to best help the youth in her group. "I want to be the one they can reach out to," she hoped.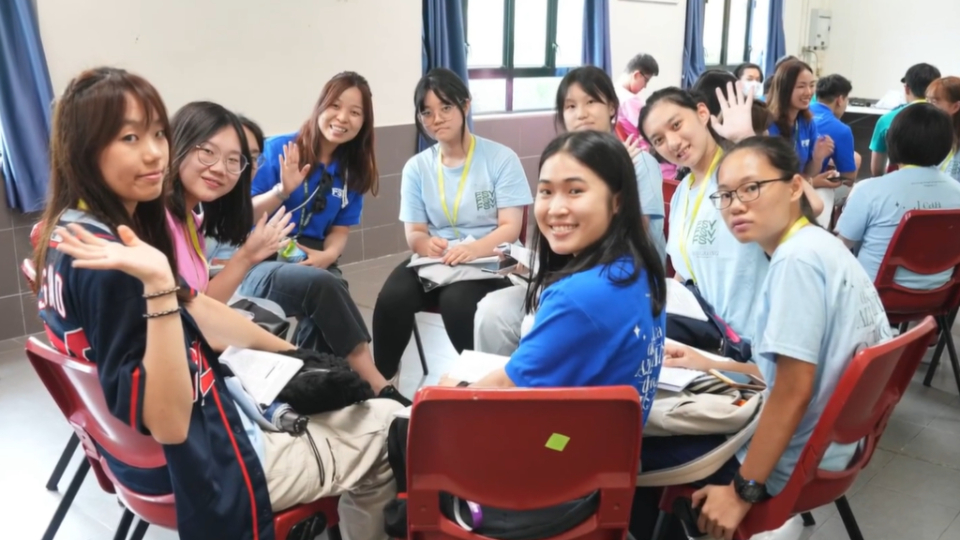 Katherine Yuhongyi, age 26, is also a repeat counselor.  "I really admire the young women I've met, who face so many challenges, even more than I did when I joined the church at age 16," she said. She realized that God has a plan for everyone, so we must be patient. "I also have thought that if I ever have my own kids, I must explain the gospel well." In summary, Katherine testified, "FSY is a good place to find yourself and to help you feel the Savior's love." 
Hayden Lau, age 22, noticed how much the youth enjoyed having an opportunity to shine at the dance. He felt it was very good for them to get to know each other. When he returns to school, he believes his wise time skills will be useful. Hayden also envisioned that FSY lessons will help him be a better father and increase his spirituality. "Truly," he commented, "I know that we can do all things through Christ."
Dedicated Adult Leaders
Mickey Lui, along with wife Sara, were called as the Session Directing Couple. He believed that they were inspired to know who should be asked to lead and teach classes and activities. "We could definitely see the hand of the Lord in how everyone and everything was able to work together," he explained. "One of the most important successes was that our YSAs were such a great example to the youth. Their testimonies and leadership also guaranteed that we achieved our number one FSY goal: to bring the youth to a higher spiritual level."
Sister Lui said, "We don't give them a list of what to do and what not to do. Instead, we taught them gospel principles so they could learn how to make decisions on their own. We wanted them to be able to feel the Holy Ghost and recognize its direction for their lives."
She and Brother Lui were responsible for conducting "Morningside" devotionals every day, filled with scriptures and discussions. They told the youth, "We are empowering future missionaries to succeed. We want you to prepare with purpose, teach with testimony and labor with love."  
Gems of Testimony
The youth had two formal opportunities to bear and listen to testimonies. Adult leaders also bore their testimony often during the week. On Thursday, Elder Michael Teh and his wife Grace of the Asia Area Presidency addressed the youth.  Elder testified, "The Atonement is real and will open the door for us to return to Him. He will never abandon us." He also promised the youth, "If you spend time daily in the Book of Mormon, it will change your life."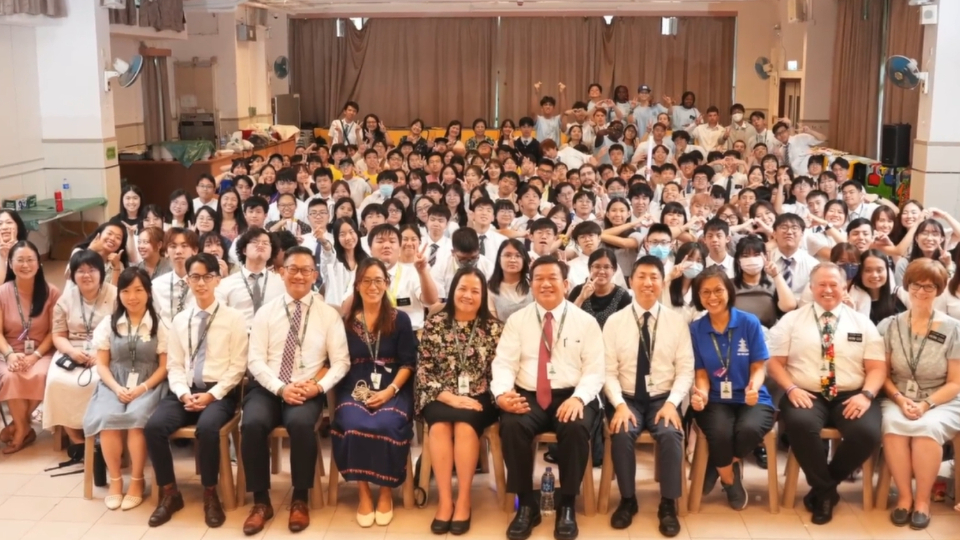 In his address to the youth on Saturday, Elder Cheung, challenged them, "We hope you become better disciples of Jesus Christ. Continue to strengthen your faith in simple but powerful ways: read the scriptures, pray, attend church. We all have challenges, but as we strengthen ourselves spiritually, we will be better able to resist temptation."
FSY Power Continues
Looking ahead, Elder Cheung stressed, "We are always talking about the importance of the rising generation, for these will be our leaders; the Young Men and Young Women leaders, bishops, Relief Society presidents and stake presidents of tomorrow. In Hong Kong and Asia, we are building multi-generations of faithful saints with strong testimonies."
Elder Cheung also shared a personal example of how important continued connections can be. After his son attended FSY, he met with FSY friends to study scriptures for their missions.  They kept in touch post mission and are still in contact today. "They will be friends for life," he smiled. "We all have ups and downs," he continued, "and we need each other's help to stay on the covenant path."
Elder Teh explained, "There are obvious benefits to gathering large numbers of youth together.  However, without appropriate follow-up, the benefits gained will soon fade.  Although it helps to have other subsequent gatherings, a follow-up that is focused on the spiritual experiences that they have had will tend to have a longer lasting and life-changing effect."
"For example, it would be optimal when bishops and other leaders help participants to remember how FSY has strengthened their relationship with their Heavenly Father, felt good as they were engaged in meaningful gospel study with their peers, discovered things about themselves they didn't think were possible, desired to be more committed to the gospel, developed or had a stronger desire to serve a full-time mission, encouraged them to repent, or how FSY has changed them for the better.  After all, our ultimate goal is to help them bind themselves to the Savior through covenants and ordinances."
Praising the YSAs for the wonderful job they did, Elder Teh wanted them to use their experiences to "peek in the window" of what church leadership looks like. "We want the YSAs to say, 'Hey, I like this!  I can do this and I want to be of help.  I am excited to have the opportunity to serve in leadership positions someday because it would be wonderful to answer questions that members might have and help them gain direction, understand God's plan for them, and help them stay on the covenant path."