The spread of the novel coronavirus is impacting every aspect of people's lives in Hong Kong. Early February, The Church of Jesus Christ of Latter-day Saints in Hong Kong has decided to cancel all their meetings until further notice, as a precaution to help members avoid the possibility of getting cross-infection. While the virus' disruption is enormous for those in the city, many Latter-days Saints see this as an opportunity to develop stronger spiritual self-reliance.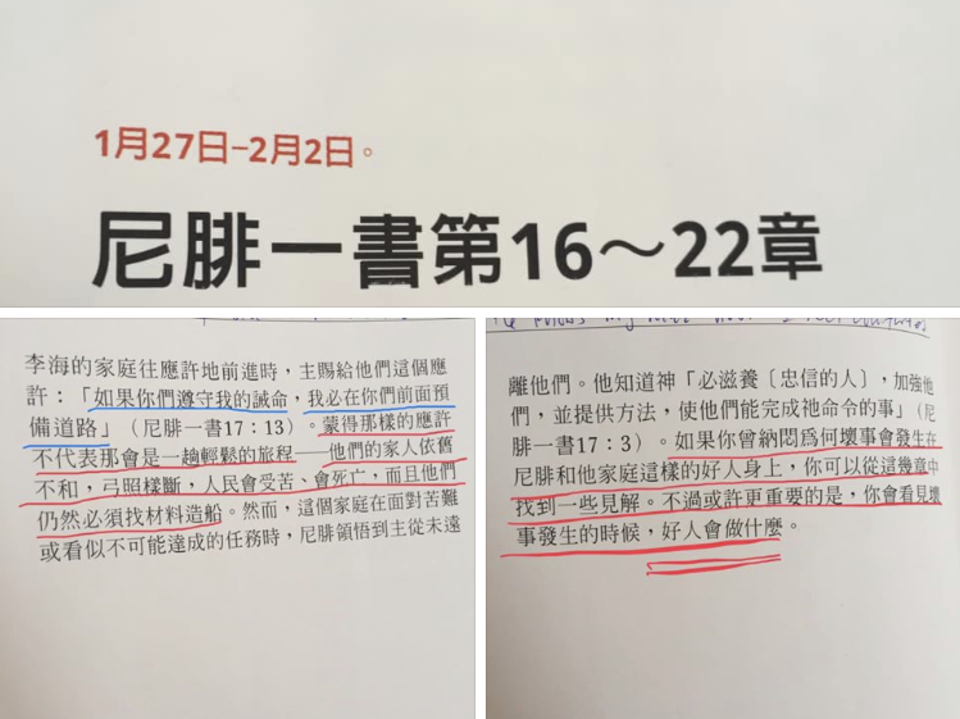 "Last year, the Church began the implementation of home-based gospel studies which encourages members to spend more time learning gospel teachings on their own with families  – that was a great preparation for challenging times like this," said Cora Jue, the Church's Sunday School teacher in the Causeway Bay Ward.
She continued, "Even though we can't attend Church physically, Heavenly Father provides a way for us to pursue spiritual knowledge through other means. Our ward has been able to meet via Zoom and have gospel discussion on WhatsApp. Nothing can stop us if we really want to learn."
Although seminary was also cancelled, Wayne Shek of the Hong Kong Island Stake Presidency of the Church, took his family hiking and created their own "Sermon on the Mount" experience.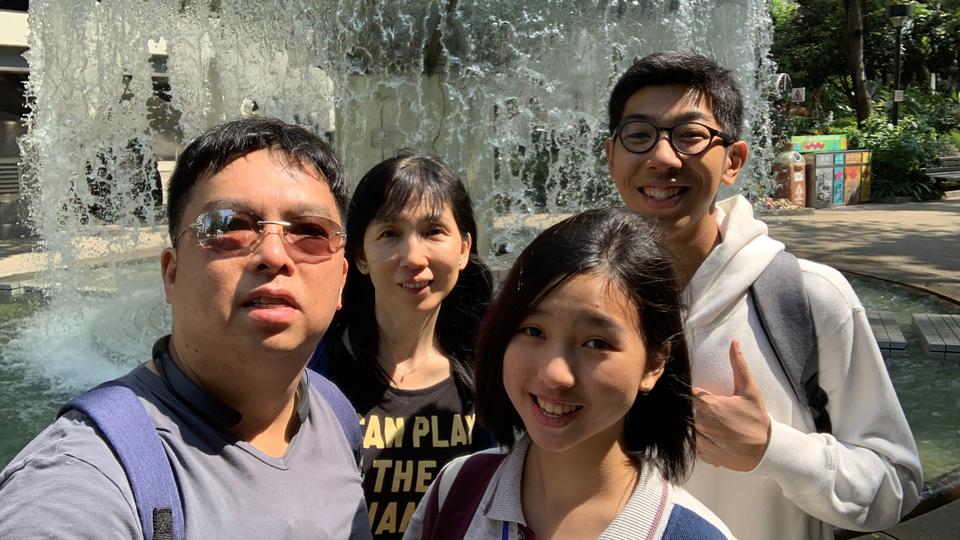 "Having a spiritual lesson while getting close to the nature was such a memorable experience for our family," his wife Salina said. "We went early in the morning on a weekday with few people around. It was so nice to get out…In the past, we were all so busy with our own duties that we couldn't spend a lot of quality time together as a family on a normal work/school day. The flip side of the coronavirus is that it gives us the opportunity and time to get closer together that we didn't have before."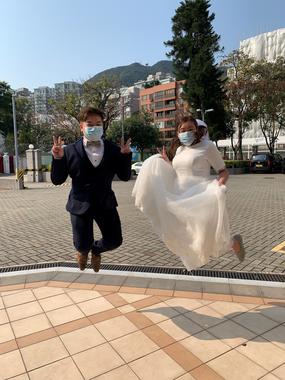 Manlai Hui of the Butterfly Ward and her husband, along with their best men and bridesmaids, all had to wear masks on the day they got married. She said it was stressful to prepare for the wedding during the Coronavirus crisis, but she had an epiphany as she studied from "Come Follow Me."
"It is so easy to complain and get frustrated when things go wrong, but the scriptures taught us that instead of asking why bad things happen to good people, perhaps it is more important to learn what good people do when bad things happen," she said. "My goal is to always put God first and do what He would have me do."
Like Hui, many Church members desire to go beyond just pursuing for personal spiritual growth during this difficult time. They went a step further by seizing the ministering opportunity to love and care for those in need. 
"We delivered masks and sanitizing alcohol to a number of elderly members, as well as members that we haven't seen for some time," said Derek Au of the Kowloon West Stake Presidency of the Church. "They were touched by our timely relief supplies and appreciated that we still remember them and take care of them. The virus may isolate us apart physically, but in some ways, it is bringing us closer together." 

As the impact of the Coronavirus continues to spread to other countries, Elder Alan Cheung, the Church's Area Seventy in Hong Kong, provided the following suggestions to keep one's faith and strengthen one another. 
Ministering
Send uplifting messages via WhatsApp or other platforms to stay connected with other families. Phone calls would be helpful, especially to those who do not use much technology.
Pay extra attention to elderly members, widows, and members who may have lost their jobs due to the virus outbreak.   
Seek out those who need extra help and minister accordingly.
Hold regular online council meetings to discuss and minister to those families in need.
Gospel Study at Home
Set a regular time to study "Come, Follow Me" and conduct other appropriate Sabbath activities on Sunday.   
Engage young men and young women in gospel study on Sunday via online platforms and encourage them to use the new Church app "Living."
Hold small group gospel discussions via video conferencing and invite YSAs or part-member families to join in. 
Use the branch/ward Facebook page to post spiritual and uplifting thoughts and messages.
Make good use of various technology platforms to engage members in discussing Sunday lessons and sharing their comments and thoughts.  
Deseret News also reported about how Latter-day Saints around the world are coping with the Coronavirus crisis, click here for more.