To celebrate the 15th anniversary of the Dr Sun Yat-sen Museum (also known as Kom Tong Hall), the Leisure and Cultural Services Department organized a series of lectures with the aim of introducing the public to the building's historical and cultural background. A highlight of the program was undoubtedly a sharing from The Church of Jesus Christ of Latter-day Saints, which delved deep into the Church's days at Kom Tong Hall.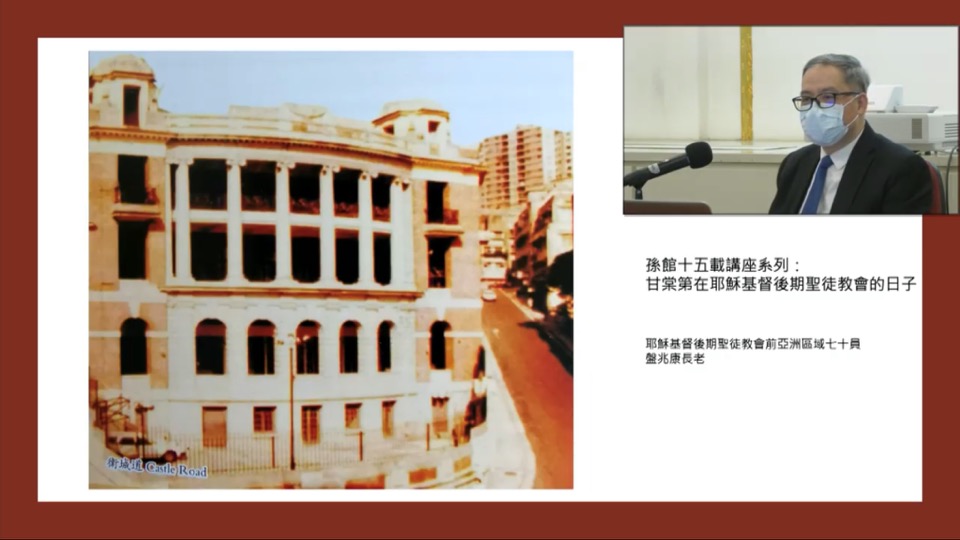 The lecture took place on May 8, 2021 at the museum while also being virtually broadcast, with Elder Siu Hong Pon, former Asia Area Seventy of the Church, as the keynote speaker. Through a treasure trove of photos along with a series of lively stories, he explored the Church's 43 years of residence at Kom Tong Hall, highlighting how this historic site has nourished the Church's presence in Hong Kong.
Elder Pon said, "Kom Tong Hall has stood for 106 years. Exactly what experiences has this 106-year-old 'grandpa' gone through?"
He continued, "For the first few decades, it belonged to Ho Kom Tong and the illustrious Ho clan, and as such witnessed the growth of a family. From 1960 to 2004, it was home to the Church, whose presence gave the building a spiritual baptism. Today, it has become the Dr Sun Yat-sen Museum, a space dedicated to a great political figure who devoted his life to his country and people…this is a truly special building, and I believe no other building in Hong Kong comes close to enjoying such a unique history."
One of Hong Kong's declared monuments, Kom Tong Hall is situated on Castle Road in Central, Hong Kong Island, and was built in 1914 by the younger brother of prominent businessman Sir Robert Ho Tung, Ho Kom Tong. One of the earliest private residences in Hong Kong to be constructed with a steel frame together with built-in electrical wiring, it is among the very few surviving structures in Hong Kong dating back to the early 20th century. Its historical and architectural value are indisputable, and as such the building enjoys iconic status.
After Ho Kom Tong passed away in 1950, his family continued to live in Kom Tong Hall, but they eventually sold the building to a businessman surnamed Chang in 1959. In 1960, it was bought by the Church and was transformed into a place for worship and a center for administration. The French-style living room was fitted with a pulpit and renovated into a chapel, and became a place for Sunday worship. The exquisitely-furnished room, which featured a chandelier, was a popular venue for Church members to hold wedding receptions.
The oval-shaped "Rosewood Parlor" on the second floor, which was originally designed for Ho Kom Tong to receive Chinese guests in, and the Ho family's bedrooms on the third floor, were collectively re-furbished in the 70s with the purpose of creating a space for arts, cultural and leisure activities for Church members, including dances. In 1979, Kom Tong Hall became the Asia Area Administration Building, and the Rosewood Parlor was divided into a number of offices.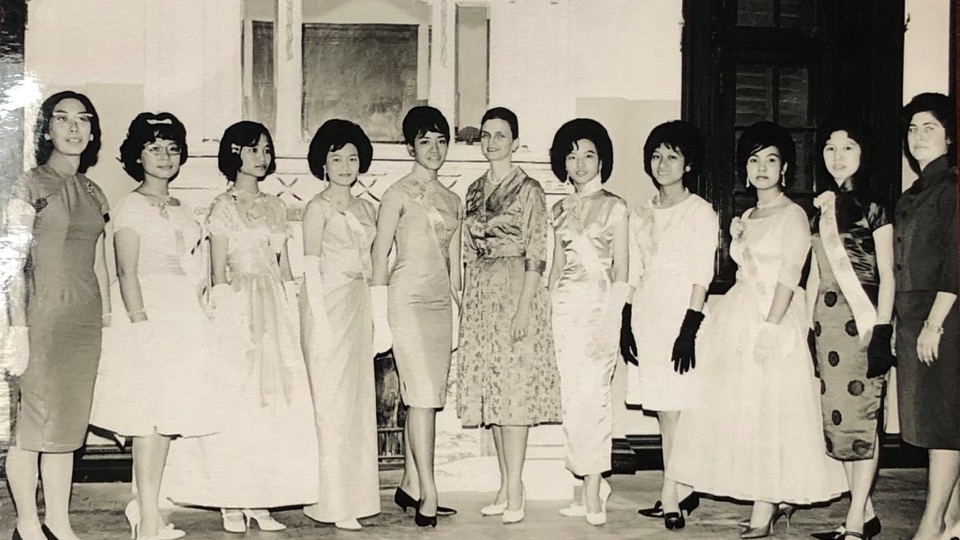 The government bought Kom Tong Hall in 2004 and, as part of a revitalization scheme, converted it into the present-day Dr Sun Yat-sen Museum, which serves as a branch of the Hong Kong Museum of History. From the ground floor entrance, visitors can see the baptismal font once used by the Church, where approximately 5,000 people were baptized. When the building's ownership changed hands, this was the sole relic from the Church's days at Kom Tong Hall that the government agreed to preserve.
Elder Pon said the Church and its members truly cherish Kom Tong Hall. They are proud of the Church's instrumental role in preserving this historical treasure, and are glad that it has continued to thrive as a culturally important space.
Elder Pon concluded, "This building isn't just Ho Kom Tong's manor or the Dr Sun Yat-sen Museum. In fact, it's like a person who has undergone rich and varied experiences. I hope that through my sharing today, everyone will be able to engage more deeply with this building's history, and learn to appreciate it with a more discerning eye. As we reminisce about its past, we should also reap lessons from its history in order to enrich our present-day lives."
To view a recording of this lecture, please visit the Hong Kong Museum of History's Resource Centre.