COVID-19 continues to disrupt the livelihood of individuals and families in Hong Kong. *Foodlink Foundation, a local charity that aims to relieve hunger for the most vulnerable and impoverished in the city, reached out to The Church of Jesus Christ of Latter-day Saints for help with a food drive, resulting in a total donation of 800 kg of canned food in one month this June.
"The end result is highly encouraging," said Elder Alan Cheung, Area Seventy for the Church in Asia. "At first, we didn't know what to expect in terms of how much food we could collect. Back in June, Church gatherings were still somewhat limited due to COVID, which posed some logistical challenges for the food drive. I was pleased to see active participation from all the congregations despite these challenges."
"The Church's effort was almost at the top of all the food drives we have done before!" Foodlink Head of Operation Aurea Yung shared.
Yung said the pandemic made it difficult for them to collect food for their target audience and thus, was very appreciative of the timely donation from the Church.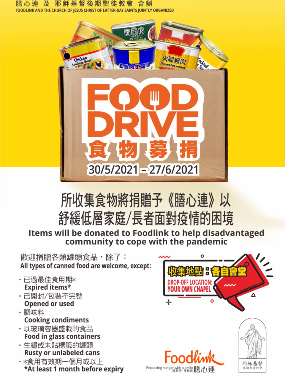 To involve all 37 congregations of the Church in Hong Kong for this food drive, coordination was key: Foodlink provided empty boxes to the Church for food collection and picked up the boxes after they were filled. The Church organized a system to spread the word and send reminders to members about the effort, placed collection boxes at eye-catching locations in each chapel to allow members to easily drop off the food, and made arrangements to let Foodlink smoothly pick up the large volume of cans.
In addition to the food collection from Church members, volunteer senior missionaries of the Church also donated money for canned food to be purchased and delivered directly to Foodlink.
Jared Wong, the Welfare and Self-Reliance Manager for the Church in Hong Kong, was instrumental in the coordination. He shared encouraging feedback provided by Church leaders, "They liked the simplicity of the project and would like to do this kind of service regularly, as it allows members to easily help a lot of people."
The partnership between the Church and Foodlink started in 2018, when the Church donated a total of 10,175 kg of rice to Foodlink over the course of a year, along with providing manpower and other resources to repackage large rice bags into smaller bags for a total of 6,875 beneficiaries.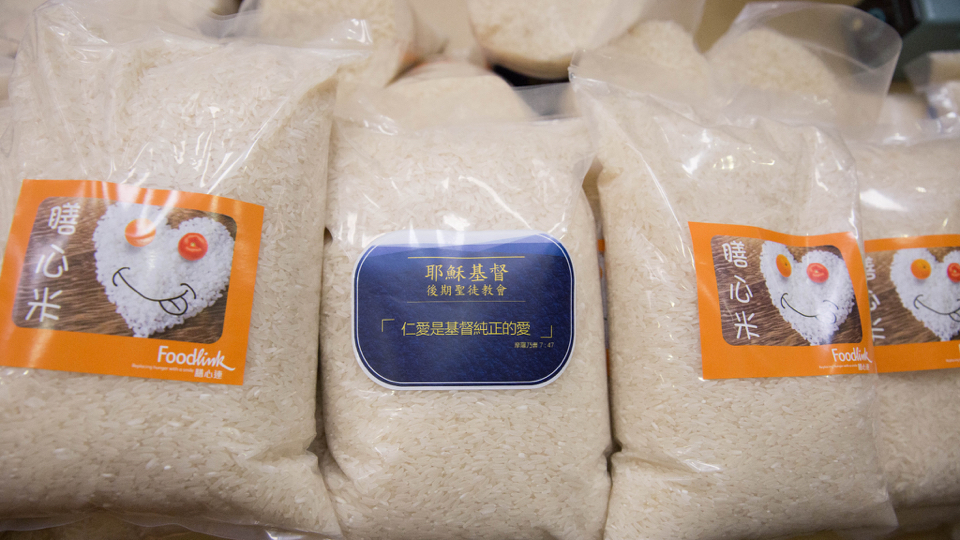 Foodlink is now in planning stages with the Church to organize another service project this Christmas to help more people. Every December, the Church leads the "Light the World" initiative to encourage individuals to serve their neighbors. The intent is to fill the world with the light of one-on-one charitable goodness that Jesus Christ exemplified. Click here to learn more.
*About Foodlink Foundation: It is a Hong Kong based charity with a mission to mitigate hunger while reducing food wastage at hotels and restaurants in Hong Kong. Beneficiaries include homeless individuals living in shelters, street-sleepers, migrants, asylum seekers, the unemployed, the elderly, and disenfranchised individuals/families. For more details about Foodlink, visit foodlinkfoundation.org