One year into the pandemic; the world continues to suffer from COVID-19 and Laos, which experienced a rapid increase of COVID-19 cases this spring, is no exception.
Since April 1, 2021, COVID cases in Laos have gone from 44 to 1,751 on May 21 (and 3,092 as of July 15). The alarming situation in May led six provinces throughout the country to request emergency assistance for their hospitals from Deseret International Charities (DIC), a non-profit organization dedicated to providing humanitarian services in Laos.
Recognizing the seriousness of the problem, DIC immediately reacted to the call by partnering with Sokdy Osoth, a local pharmacy, and HAL Logistics, a transportation company, to purchase and deliver medical supplies to the 52 hospitals that needed help. The donation included body temperature sensors, tongue depressors, Personal Protective Equipment (PPE) and other items, benefiting a total of 10,000 individuals.
It was not easy to transport the supplies because the country has been in a lockdown since April 20. Fortunately, help came from various organizations to make this emergency response project possible.
"Upon learning about the project, [HAL Logistics] offered to transport the supplies for free to the provinces if we delivered the boxes to their company headquarters," said DIC volunteers Dr. Scott and Mrs. Sue Ann Kowallis.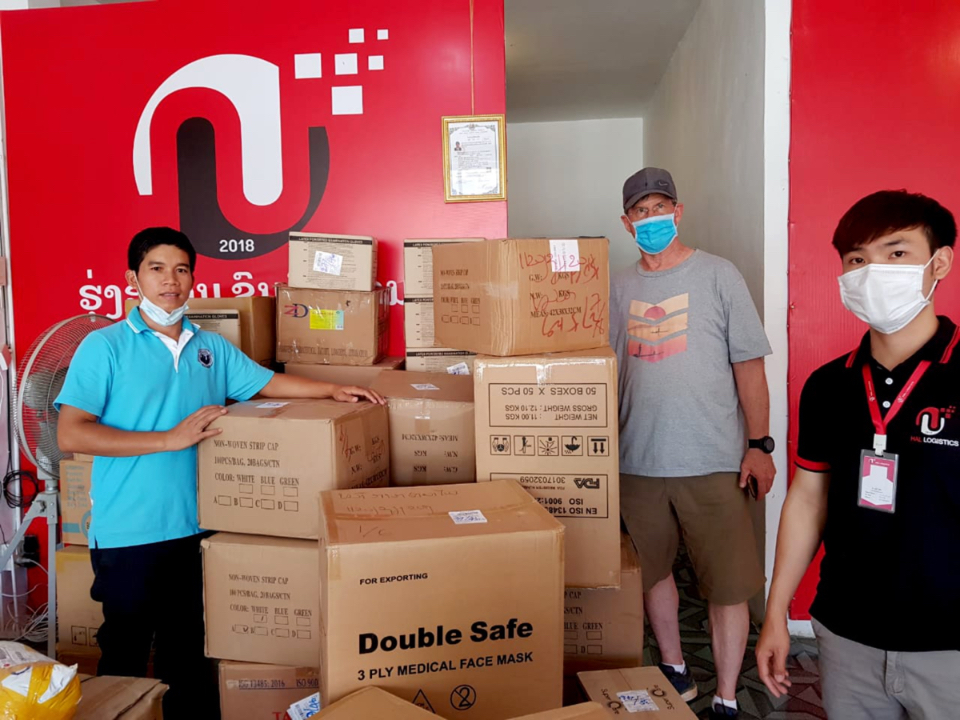 Volunteers from the community assisted the Kowallis to sort out supplies and box them up for delivery. The provincial health department's support was also key in maximizing the overall effort for this contribution.
"As we traveled to the provinces for the handover of the supplies, so much gratitude and appreciation was shown. We were able to learn about the different needs and challenges of these provinces during this challenging time," Dr. Kowallis said.
DIC has been operating in Laos since 1994, offering humanitarian services that benefited thousands of people in Laos. Its efforts included providing emergency supplies and commodities to disaster victims, implementing clean water and sanitation projects, training for maternal and newborn care, vision care training, and donating wheelchairs.
With the support from the government and local partners, DIC is committed to continue its services in Laos to strengthen local communities and help their people.